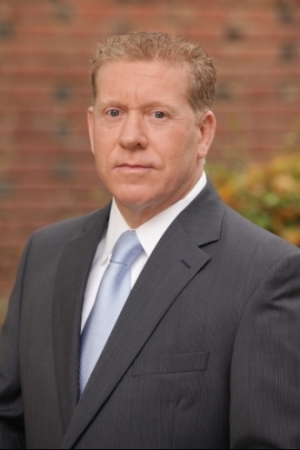 Adam Sorrells
Chico Personal Injury Lawyer
Adam Sorrells is a Chico and Butte County personal injury attorney whose office is located in Chico, California. Attorney Sorrells has been in practice for more than 25 years, representing people injured in car accidents and animal attacks, people with brain injury cases, and families of wrongful death victims. He continues to fight for compensation for injuries and damages that happen to good people through no fault of their own. After practicing with a larger firm for 10 years, Mr. Sorrells opened his own firm in 2002.
Mr. Sorrells can be described as a very experienced attorney who provides aggressive representation on behalf his clients, while also providing personal service and guidance. Mr. Sorrells has acted as lead counsel in more jury trials than most other civil attorneys in the Chico and North Valley area. He has tried and won cases in San Diego, Sacramento, Chico, and many other Northern California venues.
Mr. Sorrells is a member of the American Board of Trial Advocates (ABOTA). Only 1% of all lawyers worldwide can make this claim. ABOTA is one of the very few lawyer organizations wherein entry is not available to any lawyer who pays a fee. Instead, ABOTA members have to have been lead counsel in at least 20 civil jury trials, have to be peer reviewed by current ABOTA members, and must be invited to join. One of the younger members of the Sacramento Chapter of ABOTA, Mr. Sorrells is very proud of his membership. Mr. Sorrells is a member of the Butte County Bar Association and has also been recommended by the editorial staff of the "2015 Consumer Business Review," published by the Chico News & Review.
Case Results
During his career, Mr. Sorrells has won trials against some of the largest corporations. For example, Mr. Sorrells went to trial against the Rite Aid corporation in federal court in San Diego. Rite Aid hired several Southern California lawyers to defend the case. Mr. Sorrells won the trial for his client, resulting in an order for Rite Aid to pay a very large judgment.
Mr. Sorrells has also been to trial against a tow truck company. Tow truck companies have insurance companies similar to large trucking firms. The tow truck company hired a Southern California law firm to defend the case in Butte County. They employed a scorched-earth-policy defense, fighting every aspect of the case. Mr. Sorrells prevailed on behalf of his client, achieving a jury verdict in Butte County of $100,000 more than the tow truck company's final settlement offer before trial. The towing company was also forced to pay the expert witness fees and court costs, as well as more than $30,000 in interest on the judgment.
In 2009, Mr. Sorrells represented a passenger in a vehicle that was smashed into by a truck on Highway 99. Even though the collision had taken place in Sutter County, Mr. Sorrells was able to file the case in San Francisco, which is historically a better jury pool for an injured victim. The trucking company was represented by several lawyers from one of the largest and most prestigious firms in San Francisco. Assuming a solo lawyer from Chico would never come to San Francisco and prevail over such a large and imposing firm, they played hardball. They offered $100,000 after a court-ordered mediation session. They then made a final offer before trial of $250,000. Feeling that my client's significant injuries were worth more, Mr. Sorrells took the case to trial in San Francisco. The verdict was almost $700,000 for Mr. Sorrells' client.
About the Law Office of Adam Sorrells
Mr. Sorrells frequently obtains large settlements for clients in addition to trial verdicts. One reason that Mr. Sorrells is able to achieve excellent settlements for clients is because of a willingness to go to trial. Insurance companies know which lawyers are willing to go to trial and which will always cave in under pressure. To coin the old adage that the best defense is a good offense, those lawyers who have proven that they will go to trial generally get better settlements for their clients than the lawyers who are afraid to take a case to court.
Mr. Sorrells opened his own firm with a focus on providing personalized representation for his clients. Phone calls are always taken or promptly returned. Each client is kept apprised of the status of their case at all times. Mr. Sorrells personally works on every case himself instead of passing cases off to a paralegal or assistant to handle, as is so common at other law firms.
Mr. Sorrells has invested in the latest legal technology, such as presentation software, to help get you the best possible settlement, or best possible verdict if your case goes to trial. Fortunately, most cases do not go to trial. We have developed sophisticated settlement strategies designed to get your case settled as fast as possible with the best possible result. If you have been injured through no fault of your own, contact the Law Office of Adam Sorrells for personal representation to handle your legal needs in this most difficult time.
Adam contributes to Rape Crisis Intervention and Prevention, the Wounded Warrior Project, and St Jude Children's Research Hospital. He also volunteers, sponsors and coaches his son's baseball team in the Chico Eastside Little League.